When:
September 29, 2018 @ 9:30 am – 5:00 pm
2018-09-29T09:30:00-04:00
2018-09-29T17:00:00-04:00
Boat Location:
American YC
499 Stuyvesant Ave
Rye, NY 10580
USA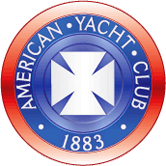 This event is canceled
Event beings on Saturday 9/29 and ends on Sunday 9/30. We will need to bring Marquise to Rye, NY area (LI Sound, near NYC) on Friday 9/28. May leave Marquise in the area through the NA's 10 days later at nearby Larchmont YC.
Third & Final Qualifying Event for the East Coast Regatta Series Trophy
Only 2nd weekend of AYC Fall Series is required for the East Coast Regatta Regatta Series
Two back-to-back weekends for AYC Fall Series – 2nd weekend is qualifying event for the East Coast Regatta Series Trophy
Boat will be at American YC


Be at American YC - Sat September 29th @ 9:30AM
Post # 109